Google has updated the Google Maps Application with "Find Parking" option, which will pull up a list of nearby parking lots and garages and will give you directions to it.
The first 25 cities/metro areas to get the feature are all in the US and are listed alphabetically: Atlanta, Boston, Charlotte, Chicago, Cleveland, Dallas/Fort Worth, DC, Denver, Detroit, Houston, Los Angeles, Miami, Minneapolis/St. Paul, New York City, Orlando, Philadelphia, Phoenix, Pittsburgh, Portland, San Diego, Sacramento, San Francisco, Seattle, St. Louis, and Tampa.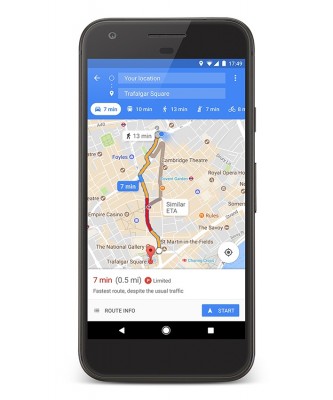 The "Parking Difficulty" feature is staying and even unfurling to 25 more cities across the globe. Following are the City names in an alphabetical order: Alicante, Amsterdam, Copenhagen, Barcelona, Cologne, Darmstadt, Dusseldorf, London, Madrid, Malaga, Manchester, Milan, Montreal, Moscow, Munich, Paris, Prague, Rio de Janeiro, Rome, Sao Paulo, Stockholm, Stuttgart, Toronto, Valencia, and Vancouver.